Touring: Brussels
Click here for hotels and accommodation in Brussels

Waterloo
The famous battlefield where Napoleon Bonaparte was finally conquered. While the massive Lion Mount has been scraped from Wellington's defensive ridge, the battlefield and its major strongpoints are largely unchanged.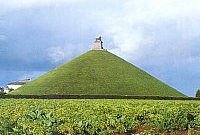 Hougoumont, La Haye Sainte and La Belle Alliance are easily found. Hougoumont has areas open to visitors - including the courtyard, ruined chapel and the garden - as does La Haye Sainte. There are museums at the battlefield and you can visit Wellington's headquarters in Waterloo village itself.
18 km (11 miles) south of Brussels. 20 minute drive.
Battle description
Waterloo Tour
---
Quatre Bras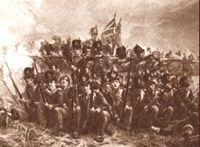 The battlefield where a defeat at the hands of the British severely damaged Bonaparte's chances at Waterloo two days later.
The fought-for crossroads are easy to find, as is the farm stronghold of Gemioncourt.
50 km (31 miles) south of Brussels. 35 minute drive.
---
Wavre
On the same day as Waterloo a French force defeated Prussian troops at Wavre. The town has grown considerably and finding major historical landmarks is difficult.
30 km (19 miles) south-east of Brussels. 20 minute drive.
---
Ligny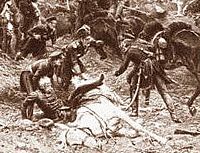 The site of Napoleon Bonaparte's last victory of his illustrious career.
Ligny has grown only slightly since the battle, but locating key areas is not easy.
51 km (32 miles) south-east of Brussels. 42 minute drive.
---
If you are touring New Zealand then check out TikiTouring for tours and accommodation deals.