Napoleonic Rugby Shirts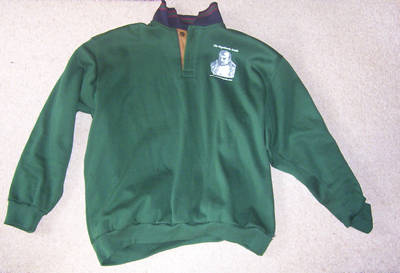 Click to go back to our range of shirts
The Napoleonic Guide is pleased to offer top quality rugby tops and T-Shirts for sale to our readers. The stylish rugby tops are fleecy lined, thick 100% cotton and feature The Napoleonic Guide logo. They come in a limited range of colours and sizes and are priced at $A70 ($US60). Postage is not included in the price and will be based upon your delivery country.
Customers outside of Australia should add $US15 to the price for postage. Those in Australia or the Pacific should add $5. These prices may change at short notice.
For more details contact us by clicking here.
You can pay for the Napoleonic Guide shirts via PayPal.
If you pay through PayPal then don't forget to email us with your colour selection.
| | | | |
| --- | --- | --- | --- |
| US buyers | UK buyers | Australian | Others |
| | | | |