Monsieur N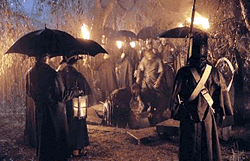 By Richard Moore
In the final years of his legendary life the former emperor of France, Napoleon Bonaparte, was a prisoner of the British on the windswept and isolated South Atlantic island of St Helena.
After 20 years of warfare he had been finally overthrown at the battle of Waterloo and now sat on an island that measured only 122 square kilometres (47 square miles) - almost 2000 kilometres west of Africa.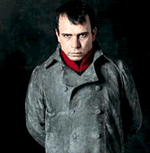 On St Helena Napoleon Bonaparte maintained a small court of followers - most of them loyal - and was under the ever-watchful eye of the island's governor, Sir Hudson Lowe.
The two men engaged in a monumental battle of wills as Napoleon fought to be recognised as an emperor and Lowe doggedly refused to call him anything other than by the rank of general.
Security on and around St Helena was tight with Royal Navy vessels almost continually circling the last home of the man who once ruled Europe.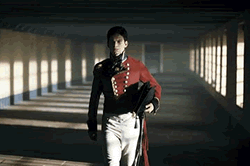 But despite the constant attention Napoleon was ever keen to plan ways of escaping.
Monsieur N is a movie that looks at the mysteries surrounding Napoleon Bonaparte's death.
A British officer, Lieutenant Heathcote (Jay Rodan), is the aide-de-camp to Lowe and begins to investigate the former emperor's demise.
He questions the official British line - death by natural causes - and follows an investigation that brings up the possibilities of Napoleon being assassinated by poison.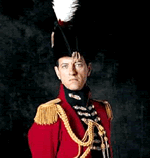 Heathcote also begins to suspect that there is a possibility that Bonaparte did not actually die on St Helena.
Napoleon is played by Philippe Torreton and his nemesis, Lowe, is played by the excellent British actor Richard E. Grant.
From the pictures available it has to be said that Monsieur N looks stunning, with superb photography and brilliant uniforms.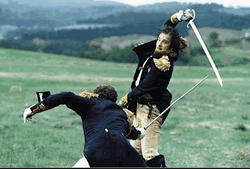 It runs for about two hours and I, for one, am looking forward to having a look at the film.
We are tracking down a DVD version of this movie - which is in French and subtitled in English - and will review it as soon as we can.
Monsieur N
120 minutes
Director: Antoine de Caunes
Cast
Napoleon Bonaparte - Philippe Torreton
Sir Hudson Lowe - Richard E Grant
Lt Heathcote - Jay Rodan
General Montholon - Stephane Freiss
Albine de Montholon - Elsa Zylberstein
Betsy Balcombe - Siobhan Hewlett
General Bertrand - Roshdy Zem
Fanny Bertrand - Blanche de Saint-Phalle