Vimiero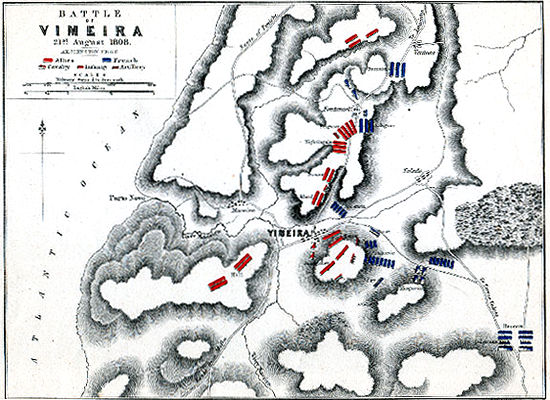 Copies of maps in Alisonís History of Europe are available from Hampden Maps in the United Kingdom. The fine detail of the originals - 1200 dpi - has allowed them to be reproduced in A3 Super size, that is 19x13 inches or 483x329mm. Even larger sizes, A2 and A1, are available by special order.
There are more than 100 maps in the series, covering major military engagements of the Revolutionary and Napoleonic Wars from Jemappes to Waterloo.
The maps were drawn for Alisonís History of Europe by Alexander Johnston and drew high praise from historians and military experts when they were first published in 1850.
For more details on the maps and to place an order visit Hampden Maps.
Once you've ordered, email info@village-atlas.com and mention that you saw the maps on The Napoleonic Guide. That way you'll qualify for a 5% discount on all maps, other than the already discounted campaign sets.