Tours: New Orleans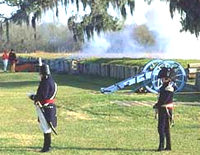 New Orleans
The bloody and unnecessary battle of New Orleans saw a combined force of American regular soldiers, militia and pirates defeat a poorly planned series of attacks by the British.
The battleground today is in very good condition, although public transport to the area is surprisingly poor and the best idea is to get a car and drive yourself.
Many important American gun emplacements have been rebuilt and vistors will get to see just how effective they were.
In the middle of the park is a monument and visitors' centre, which has a small weapons exhibition and a movie about the battle.
The areas where the British positions lay have been developed by industry and offer poor prospects, however, the nearby Jackson Barracks does include some weapons of the period.
The battlefield lies in the Jean Lafitte National Historical Park some 10 kilometres (7 miles) outside of New Orleans. 20 minute drive.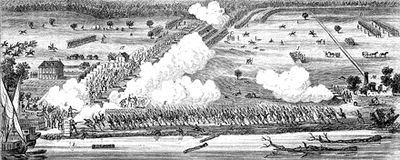 ---
New Orleans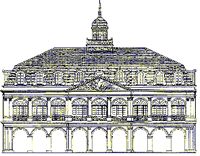 The grand old Cabildo houses the Louisiana State Museum in which you can find a large number of historic items, including weapons and uniforms from the battle of New Orleans.
The building itself is of interest to Napoleonic enthusiasts as it was where the Americans signed the Louisiana Purchase with France.
---
If you are touring New Zealand then check out TikiTouring for tours and accommodation deals.